Golf Courses in St Andrews
Click below for information on how to book your tee times

Advanced Reservation tee-times are fully booked for the Old Course from May to October 2014. There are still a limited number of Old Course tee times available for the Low Season November-December 2014.
However there is availability on The Castle, New, Jubilee, Eden and Strathtyrum courses throughout 2014. For bookings and information please call +44 1334 466718 or
For more information on these times please email reservations@standrews.org.uk
St Andrews Golf Ballot
Nearly half of the total number of tee times on the Old Course each year are allocated to the Ballot to give people who have been unable to book a chance of playing.
It is drawn 48 hours in advance and golfers should provide their names, home club and handicap details either by phone or at one of the clubhouses before 2pm, 48 hours before the day they wish to play.
Early morning Starter
Single golfers with suitable handicaps can play the Old Course by approaching the Starter early in the morning of the day they wish to play. The Starter will try to join the golfer up with the first available two or three-ball providing the golfing group are happy with this, however it is at their own discretion.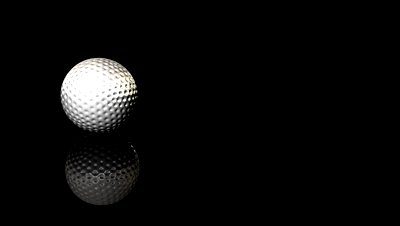 Click the golf ball for an overview of other golf courses near
St. Andrews
Booking Tee times in St Andrews
Advance bookings for all courses other than the Old Course can be made up to seven days in advance for play Sunday to Friday.
The Castle Course is the only course which can be booked in advance for play on a Saturday.
To make a booking for up to 7 days in advance contact:
The Links advance reservations ☏ +44 (0) 1334 466718
or online at www.standrews.org.uk.
Some golf-clubs require golfers to produce handicap certificates and golfers have to maintain a certain speed of play.
Many require golfers to be dressed in 'smart casual clothing'
Note that the handicap limit on the Old Course is 24 for men and 36 for ladies. Bookings must be for a minimum of two golfers.
The Old Course is closed every Sunday and times are not available on a Saturday.
To hire St Andrews Golf Equipment in St.Andrews:
Callaway Golf provides golf hire equipment.
Links Clubhouse Shop Tel: +44 (0)1334 466648
Eden Reception           Tel: +44 (0)1334 466710
Hire Equipment or book a caddy Here
St Andrews Golf
Playing golf in Scotland 'The Home of Golf' is a dream for golfers from all over the world. We have the finest Links courses in the world such as Turnberry, Carnoustie, Royal Troon and The Old Course, to name just a few along with stunning inland courses in magnificent settings like Gleneagles or Blairgowrie.
Starfish Taxis offers you a professional transfer service
ALFRED DUNHILL CHAMPIONSHIP
Few facts:
The golfing industry generates £119million from staying visitor golfers each year.
Overall number of golf trips is expected to grow from 139,000 to a potential 197,000.
Golf tourism is expected to grow by around 2.8% a year over the next ten years,
with an overall growth of 32%
Visitor green fees represent around 25% of total expenditure on a golfing trip
Travel times from St.Andrews